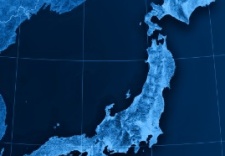 As Japan continues to struggle with the aftermath of last Friday's earthquake and tsunami, it is clear travel to and from the country will not return to normal for some time. Most airports – including those in Tokyo – have reopened, and most public transportation in the capital has resumed. However, damaged roadways continue to disrupt overland transport.
The U.S. State Department has updated its
with information about rolling electricity blackouts and the potential danger for those in the vicinity of damaged nuclear power plants. The website for Japan's
has the latest info on the blackouts and any nuclear threats.
There is still a possibility of aftershocks and more tsunamis in the near future, so those currently in Japan should be prepared.
Friends and family may also use the Google Person Finder to search for loved ones impacted by the disaster.
The American Red Cross continues to accept donations for relief efforts in Japan and the Pacific region. Visit their website or text REDCROSS to 90999 to make a $10 donation.
Check out the following Twitter feeds for the most up to date information: