With dozens of attractions that top must-do lists, a day or two spent wading through crowds and taking in the sights at Disneyland and Disney California Adventure can get dizzying. To ensure a memorable trip to the "happiest place on Earth," make sure not to make these five mistakes.
1. Don't wait in line.
While Disneyland has yet to bring the magical simplicity of Walt Disney World's MagicBand to California, the park's FASTPASS system is a blessing for time taskers. Stationed near select attractions, FASTPASS minimizes wait times by providing guests with a ticket that has a reservation time for getting in a separate queue at certain attractions. Though you can only grab one FASTPASS at a time per park, you get another 1) after the time on your previous pass or 2) two hours after you get the first. Park hopping? Disneyland and Disney California Adventure have separate FASTPASS systems so you can pick up one pass at one park, then scoot over to the other for another pass.
2. Don't miss your FASTPASS window.
Be sure to plan accordingly and to never miss your FASTPASS reservation window. Disneyland won't throw you in Mickey jail if you show up late, but the resort has shifted its policy in recent years and becoming less lenient in allowing access to tardy visitors. (Previous lore had it that reservation times were somewhat flexible.) Keep an eye on that schedule -- or, better yet, set up an alarm on your phone that gives you enough time to get to the attraction from wherever you are.
3. Don't miss a leisurely meal.
Running around the park all morning can get the best of any Disney die-hard. But a trip to Disneyland is all about the marathon, not the race. Don't pass up the opportunity to sit back and relax while at the park, particularly at hidden gems like the Big Thunder Ranch Barbecue ($15 to $30), behind Big Thunder Mountain Railroad. Come hungry for unlimited buckets of barbecue chicken, ribs, cornbread, beans, and coleslaw -- and you'll get some entertainment with live country music, too. The real kicker comes in the form of their S'mores Bake, an absolutely yummy cast-iron pan layered with a brownie base, roasted marshmallows, and crushed graham crackers.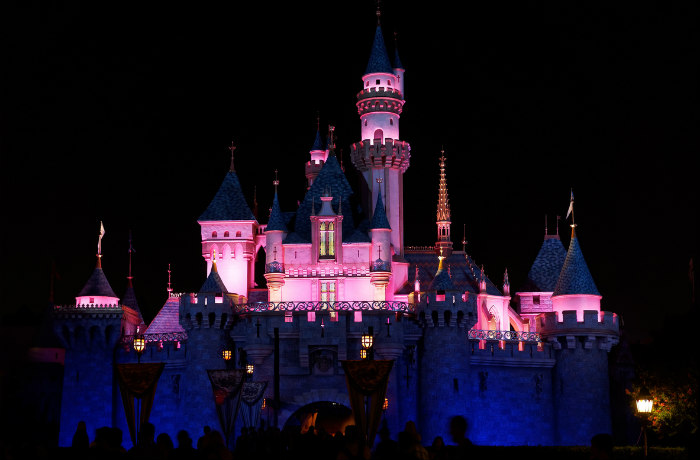 4. Don't waste time waiting for the nighttime parade.
Disneyland's nighttime parade, (called Mickey's Magic Mix) is a long-standing park tradition that Disney continuously reinvents with new floats, unbelievable special effects, and scores of characters brought to life. While guests begin to stake out a spot on the parade as early as lunchtime for the "best seats" along the route, it's worth noting that there really are no "best seats" on the route. We suggest heading further back in the park near "It's a Small World" 10 minutes prior. Or, if you don't mind skipping the parade, head to the most popular rides and attractions during the parade. Since the show draws big crowds, lines tend to be pretty short during this time.
5. Don't leave at closing time.
Though the parks may say they close at a specific hour (oftentimes at midnight) the closing hours mark the last moment that you can be in line for a ride in the park. So if you're planning on one final night cap, save it until the minute before they close to enter the line, and you're guaranteed a ride before the park closes for the night. The trick works best for the most popular attractions including Radiator Springs Racers and Space Mountain -- but not so much for Splash Mountain where the cool waters can send you home for night a bit more damp than expected.