Smell is one of the most powerful triggers for memory. While nothing beats visiting a place in person, a whiff of lemon, burnt sugar, or pine can instantly transport you back to a favorite destination. Here's a look at five perfumes that will take you on a sensory journey.
Cuba by Demeter, $33.58 (4 oz.)
Demeter's Destination Collection explores the relationship between scent and place. Its Cuba edition is a heady mix of sugarcane, tobacco, and spices that capture the best of the island's culture. The collection also includes fragrances inspired by New Zealand and the Great Barrier Reef; the Ireland edition launches in May.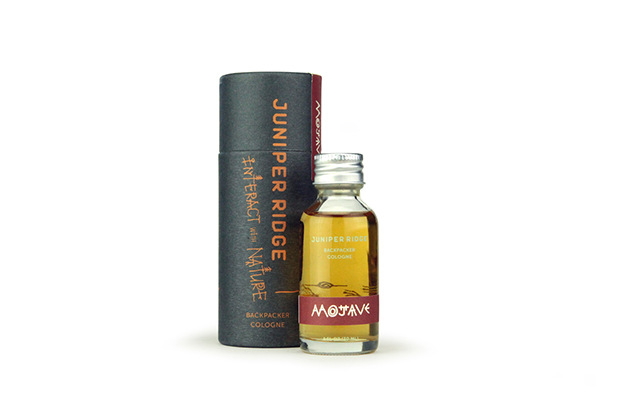 Mojave Backpacker Cologne by Juniper Ridge, $60 (1 oz.)
Nothing smells better than the forest. At least that's the credo behind Juniper Ridge's Mojave Backpacker cologne, which incorporates extracts from High Desert plants, bark, and needles found in the wild. The packaging resembles a travel-size bottle of bourbon; inside, the aroma is fresh, clean, and piney -- like the outdoors.
Fleurs de L'Himalaya by RITUALS, $75 (50 ml.)
The Oriental Essences collection by RITUALS is inspired by destinations along the ancient Orient Express route, including Constantinople, Marrakech, Kashmir, and Muscat. Our favorite stop? Fleurs de L'Himalaya, which is meant to embody a light breeze blowing through the Himalayan Mountains. Its subtle and refreshing quality comes from a mix of wild orchid, peony, and cotton musk.
Tom Ford's Neroli Portofino Forte, $290 (50 ml.)
Although this perfume is pricey, it still costs less than a trip to the Italian Riviera -- and if you close your eyes, you might not know the difference. Okay -- that might be a stretch, but Ford's brand new unisex cologne evokes the air of the Italian coastline through citrusy notes of bergamot and blood orange, layered with pine and salt, that feel as luxurious as the real thing.
Cape Cod Wild Beach Rose by Nomaterra, $130 (50 ml.)
Though wild roses are considered a nuisance along the Cape Cod seashore, rose is the key note in this perfume by Nomaterra -- but with a refreshing twist. Inspired by the beach on a crisp fall day, the blend balances its floral base with hints of saltwater, beech, and amber. The fragrance is also available in a travel-size roll-on for $55.