If Hawaii has one perceived flaw, it's the price tag. Visitors often marvel at the high cost of living in the main tourism district of Waikiki, telling jokes about a $6 gallon of milk or a $15 margarita. But sitting in the shadows of the fancy hotels and high-end restaurants are a collection of local eateries that won't break the bank. From cafeteria-style Japanese noodles to happy hour specials, there are many places to get a great meal for less than $20. Here's exactly where you find them. 
1. Mud Hen Water
What to order: Pau Hana Special: A fish sandwich and a Maui Brewing Co. beer for $10
"Pau Hana," or "the end of work," is Mud Hen Water's version of happy hour. Chef Ed Kenney is known locally for his television show "Family Ingredients" in which he traces the origin of a dish back to its home country. At his restaurant, he sources traditional ingredients, like tako (octopus) and purple sweet potatoes to make modern versions of classic Hawaiian cuisine. The $10 Pau Hana special of a fresh fish sandwich and a beer is available Monday through Saturday from 5:30 to 6:30 p.m. and is sure to hit the spot after a long day in the sun.
2. Marukame Udon
What to order: Counter-service noodle bowls for less than $10
Marukame is famous for its sanuki-style udon noodles. Square in shape, they're handmade on site and served with a variety of toppings and broths, including curry, fish, and beef. While the udon is the highlight, side dishes like tempura round out the meal and are great for sharing. The restaurant is casual and serves its food cafeteria-style, with customers visiting different stations and vying for first-come, first-serve seating. Though it moves quickly, the line for Marukame wraps around the corner during peak lunch and dinner hours; eat at off hours to avoid the wait.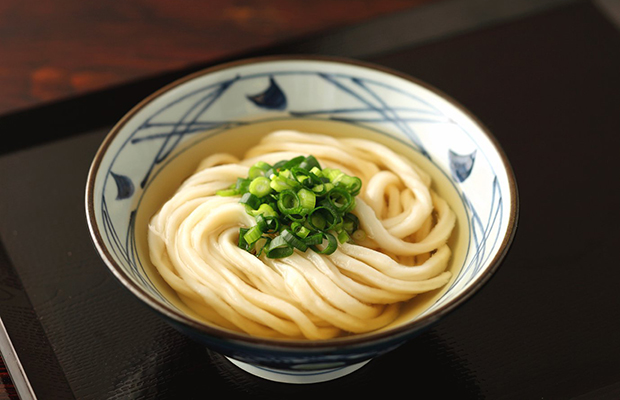 3. Foodland
What to order: Poke bowls for  $6 to $8
While patrons pay upwards of $15 to $20 for small poke plates in Waikiki, locals simply hit the grocery store and walk away with an $8 poke bowl -- that is, marinated fish over hot rice. Poke is the go-to grab-and-go meal for locals, and the regular old grocery store chain of Foodland is revered as having the best.
4. Pig and the Lady
What to order: Lunch menu noodle bowls for $14 to $18
A $15 lunch is not exactly a cheap meal, but it's the most economical way to experience one of Honolulu's top restaurants. The Pig and the Lady is known for its Vietnamese fusion and gastropub-esque setting with communal tables and a lively bar. While dinner for two can easily approach $100 with drinks, a main, and dessert, lunch is far more economical, especially the noodle dishes and banh mi sandwiches that will get you out the door for less than $20. Fans of pho will find gourmet options with brisket or rare beef, or you can opt for a cold Kampachi noodle dish to beat the afternoon heat. This is one of Chinatown's busiest restaurants, and a reservation is definitely recommended.
5. Ethel's Grill
What to order: No-frills Hawaiian fare and tataki sashimi for $5 to $12
It says a lot about a place when its most popular plate is a side dish that costs $5. The Tuna Tataki Sashimi is a simple dish of fresh raw fish and homemade sauce, but it has people lining up around the corner. Plate lunch options like Oyako Saimin (noodle soup) or Hawaiian Lau Lau (pork wrapped in taro or luau leaf) cost $6.50 and come with rice, soup, salad, and a drink. Located in an industrial zone, Ethel's vibe is that of a once-hidden gem that's since been found, complete with clippings on the wall that track its journey and success over time. Make the trek from Waikiki with confidence, but be sure to bring cash (no credit cards here) and your patience -- the limited seating adds to its charm, but it also ensures a queue.
6. Helena's Hawaiian Food
What to order: Hawaiian fare, like the Kalua pig and Pipikaula short ribs for $13 to $15
If you crave Hawaiian-style pork, Helena's is your place. The Kalua Pig and Pipikaula short ribs combo is a great place to start for first-timers. Pipikaula ribs are made with a dry rub and have an exterior texture similar to beef jerky with a juicy interior. The dish traces back to the early days of Hawaiian cowboys (paniolos) in the 19th century when they'd snack on dried beef as they worked the ranch. Another hole-in-the-wall, Helena's is open Tuesday through Friday from 10 a.m. to 7:30 p.m. and is cash only.