Snow isn't the only thing that Winter Storm Jonas left behind after it bore down on the Northeast this past weekend -- it also left us with a profound desire to walk along a warm, sandy beach instead of trudging through slushy streets. And one place we'd rather be is on the shores of St. Petersburg, Florida. We love the Gulf Coast destination for its mild winter temperatures, hovering in the low 70s, and its plentiful activities for all interests on and off the water.  Here, three ways to explore St. Pete and neighboring St. Pete Beach.
Where to Stay
While St. Pete is full of quirky Florida mom-and-pop hotels and familiar chains, we suggest venturing a bit farther out to St. Pete Beach for a stay at The Hotel Zamora. This modern, 72-room hotel is about a 30-minute drive from Tampa International Airport and, when it debuted a little over a year ago, became the first hotel to open in the area in more than 20 years. Run by a friendly, knowledgeable staff, Hotel Zamora has a distinct style that's a welcome change from neighboring beach-themed properties -- find Spanish and Mediterranean influences all throughout the hotel, from the rooms and décor to the flavors of its award-winning Castile restaurant (a favorite among locals and visitors alike). What's more, its posh rooms have tall ceilings and large square footage -- a rarity in most hotels. And since it's only a two-minute walk to the beach and a 15-minute drive to downtown St. Pete, a stay here makes a perfect home base for both beach and city adventures. Rates start from $229 per night.
Update March 2016: Hotel Zamora is now a Kimpton property, making this the sixth in the boutique brand's Florida lineup -- and the first one on the Gulf Coast.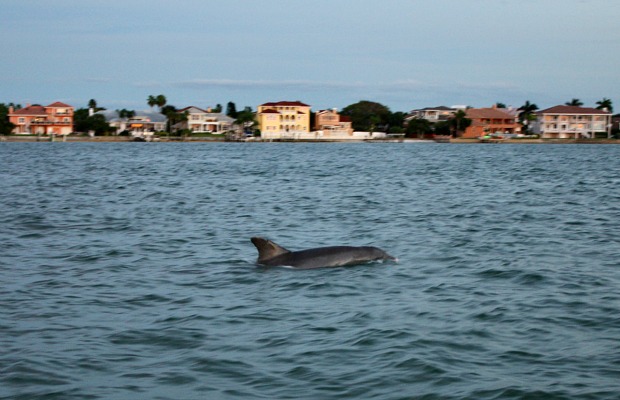 For Water and Beach Lovers
No trip to St. Pete is complete without at least one activity on the beach or on the water. For active types, the hotel is the perfect starting point for kayaking and standup paddle boarding, since it sits right on the bay. While the property doesn't have any rentals of its own, it can easily arrange for Island Action Sports to deliver the equipment straight to its dock (half-day paddleboard and kayak rentals start from $45). Once you're ready to go, take in the sights of McPherson Bayou, where you'll see stately homes and maybe even a manatee or dolphin.
For those who'd rather sit back and relax on the waves, book a tour with Island Ferry. The company offers several types of tours aboard pontoon boats that depart from nearby Pass-A-Grille, but the experience we like the best is the Sunset on the Gulf Cruise. For $49 per person, sailings depart an hour before sunset and cruise through the residential canals. Two tips: Be sure to keep a camera handy for dolphin pod sightings as well as the glorious sunsets -- and take advantage of the bring-your-own-booze (and food) policy.
The beach is naturally the big draw when visiting St. Pete, so at least an hour or two on the shore is a must. Again, it pays to be a Zamora guest. The hotel has area on the sand with first-come, first-serve rentals, including loungers ($10 for all-day use), umbrellas ($15), and cabanas ($20).
Also good to know: You can get around the beach area by calling Free Beach Ride, a complimentary service that works for tips only and picks up at hotels, restaurants, and other neighborhood spots.
For Foodies
Between St. Pete and St. Pete Beach, dining options abound. To fuel up during an adventure in the city, there's Locale Market, which is owned by chefs Michael Mina and Don Pintabona and sells locally sourced deli items and more. On its second floor, find FarmTable Kitchen, a restaurant that combines farm and Gulf fare to create a unique menu that includes oak-fired baby octopus with aioli ($15) and crispy falafel with roasted carrot hummus ($11). Another one of its most interesting offerings is its rotating cocktail menu, which is themed to the current exhibition at the Dali Museum. We enjoyed the M.C. Escher-inspired Dewdrop during our recent trip, but the menu now offers drinks to match the "Disney and Dali: Architects of the Imagination" exhibition -- like the Neverland, a mix of sake, green tea syrup, and fresh mint.
In the mood for tapas? Cask & Ale might be just the ticket. The two-year-old restaurant has about a dozen dishes to choose from, including BBQ chicken pizza, macaroni and cheese, sliders, and pork belly in steamed buns -- all from around $8-$12. There are craft cocktails to be had here, too, and just watching the bartenders put the drinks together is a sight to be seen.
Of course, The Hotel Zamora is home to Castile, which recently introduced a new Mediterranean-Spanish-style menu. The restaurant serves daily breakfast, lunch, and dinner, along with Sunday brunch -- during which you can build your own Bloody Mary. Our favorite dishes include the baby gem salad with grouper (from $13), savory conch fritters with brandy mustard sauce ($12), and burrata with arugula and oven-roasted tomatoes ($14). Fancy a drink? Castile has its own bar, but for truly spectacular views, order a round of bartender Derrick's housemade sangria at the hotel rooftop bar.
For Arts & Culture Hounds
The Dali Museum and the Morean Arts Center's Chihuly Collection may get top billing when it comes to arts and culture in St. Pete, but we recommend a tour of the Central Arts District's 30-plus public street murals as an off-radar alternative. Because most of them are located along Central Avenue and First Avenue N, between Fifth and Ninth streets, a self-guided tour is easily feasible.
An organized but fun and casual way to see local art is to book a tour with PedalPub, a mobile bar that has seats and bike pedals for 16 passengers. Tours travel about four to six miles, making three to four stops at local breweries and pubs. Some of the venues are adjacent to the murals, and your guide can carve out a few minutes to linger over the art and share some insight. Other venues, like the bike-themed Cycle Brewing, also displays local artwork inside. Tours cost $30 per person but don't include alcohol, so you'll have to purchase or bring your own (glass containers are prohibited).