The historic Hôtel Les Trois Rois, a five-star hotel based in Basel, Switzerland, has just been recognized as the Best Hotel in Europe by the Prix Villegiature Awards. Comprised of 23 international travel journalists, the Prix Villegiature Awards are the sum intelligence of the world's most fastidious, experienced, and well-traveled experts. It's no surprise that Hôtel Les Trois Rois won this year's esteemed title, as one of the oldest city hotels in Europe (circa 1681), the property is a destination for impeccable service and luxurious surroundings. 
The hotel overlooks the Rhine River, and several rooms feature balconies that hover above the water. Room décor feels regal, and each room is distinct. Some feature antiques and silk wallpaper, while others pay homage to history (such as the River Room Herzl and Napoleon Suite); all come with amply stocked free-of-charge mini bars with soft drinks, water, and beer. The dining is equally epic with three restaurants crafting everything from Italian to French haute cuisine (Cheval Blanc holds a coveted three Michelin star rating). After dinner, head to the Salon du Cigare, which features a selection of over 155 cigars. The most notable aspect of this property though, without question, is the service: smart, impeccable and warm.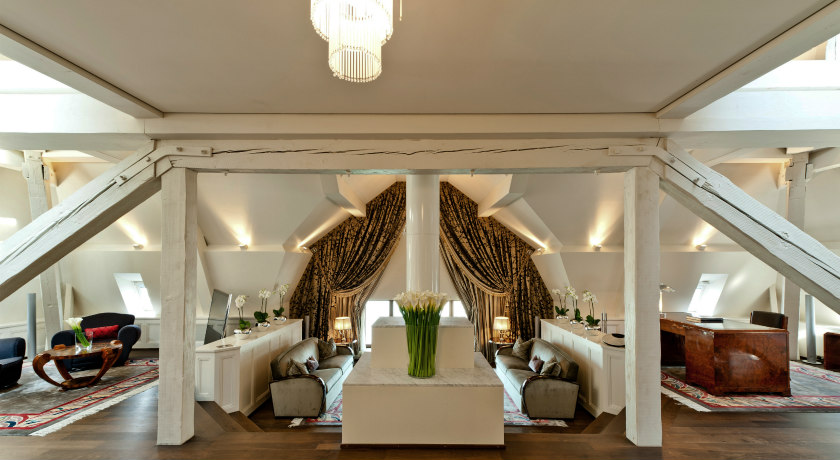 Other notable Prix Villegiature award winners include Sardinia's Forte Village Resort, Pula Cagliari as the Best Resort in Europe, while the Hôtel Métropole Monte-Carlo, Spa Métropole by Givenchy gets the nod for Best Spa in Europe. If cocktails are your thing, visit the newly crowned Best Bar in Europe, Luxembourg's Hôtel Le Place d'Armes, le18bar where you can sample the genius of chef barmen Yolan Pinard. For a full list of award winners across Europe, Asia, and Africa, click here.