Looking for our latest list? Check out our Top 10 Budget Destinations for 2016.
The holiday rush is over. The gifts are given. The resolutions are made. Now it's time to take a break -- or at least plan one. Here's a list of some travel destinations that we're excited about in 2015. We think the following places embody the best that the world has to offer -- expansive beaches, small-town charm, under-the-radar restaurant scenes, and much more. The best part? These destinations were chosen because they offer travelers something special at a price that won't destroy their bank accounts. Here at ShermansTravel, we firmly believe that Europe doesn't always have to be expensive, that the South Pacific can be considered a "budget" vacation, and that America's cities are teeming with culture at an amazing price. Here's where our budget-conscious selves are looking for value in 2015. We hope that these surprise and inspire you...
Algarve, Portugal
Considering its cost of living is roughly 30 percent lower than all of Western Europe, it's no surprise that Portugal is a very budget-friendly destination. But why Algarve in particular? We love its off-beat feel -- while Portugese locals flock here in June and July, it's virtually unknown to most American travelers -- and lodging along this beautiful beach is extremely affordable. Hotel and apartment rentals go for less than $100 per night in peak season or even under $50 in low season. Come and you'll be rewarded with blue-green vistas and craggy rocks that form stunning cave-like structures. Beyond the breathtaking sea views, cafes serving fresh seafood line the streets, castles fill the historic town, and plenty of hiking can be had in-land. It helps, too, that the town, just a short train ride from Lisbon, is small enough that you don't need a car to get around.
[Read more about Portugal here]
Kansas City, MO
Hot off the trail of a World Series, Kansas City is having a moment after being crowned the American League champions. Sure, it's a sports mecca, home not only to the Royals but also the Chiefs and the Sporting Kansas City soccer team. But its down-home eats and unexpected art scene, all at Midwest prices, have our attention. For eats, the barbecue here is not only some of the best, but won't also set you back much more than a ten-spot for lunch. Not to mention, the city has a burgeoning restaurant scene with up-and-comers like Novel. For a dose of culture, the fountain-dotted streets, Country Club Plaza, the world-class Nelson-Atkins Museum of Modern Art (free), and the Negro Leagues Baseball Museum ($10) by day -- plus some jazz music in the vibrant Power & Lights district by night -- should do the trick.
[Read more about Kansas City here]
Taipei, Taiwan
For travelers who have already been on the classic Asia trip circuit, Taipei is an affordable and extremely diverse alternative. Yes, there are the centuries of Chinese history at the National Palace Museum and age-old Buddhist traditions at the city's numerous temples. But an indie hipness has also come on scene in just the past few years -- as characterized by venues like a free-to-browse factory-turned cultural center and artsy cafes galore. In fact, Taipei's been designated as the World Design Capital for 2016. In the meantime, MRT subway extensions have made attractions big and small much more accessible at under $1.50 per ride, while improved streetside maps and signage have made navigation easier than ever. And if you need proof of the city's universal appeal, just take a look at its growing popularity as a fresh film destination, or the roster of trendy international and boutique hotels coming soon (including Citizen M, Marriott, and Mandarin Oriental). Of course, let's not forget one of Taipei's star attractions: the cheap eats. $3.50 gets you a steaming bowl of beef noodle soup at a typical eatery; $35 means a six-course Japanese lunch with lobster salad; and where do we even begin with the street food?
[Read more about Taipei here]
Providence, RI
New England has no shortage of postcard-perfect destinations, but these days we're particularly excited about artsy Providence. The spotlight shined here earlier this year when the 52-room boutique Dean Hotel -- once a former brothel -- opened to much fanfare, celebrating modern design along with its seedier roots. The stylish property, incredibly affordable starting at $99 per night, fits perfectly into the town's high culture. After all, Providence is the home of the famed Rhode Island School of Design presence, whose own museum ($12) is a 91,000-object heaven for art lovers, and The Arcade, a newly refreshed 1828 shopping mall with a unique "designer collective" called Nude (think: custom-tailored jeans for well under $100) and various local eats. Other top attractions include WaterFire, a stunning river parade of floating bonfires (free); the Providence Children's Film Festival, offering puppet workshops that the young-at-heart adults love; and the Culinary Arts Museum at Johnson & Wales Museum, with 25,000 square feet of food-related exhibits ($7). The best part? Given that the train station lies in the heart of downtown, where all this is within walking distance, Providence is as convenient as it is affordable.
Nicaragua
Known as the "land of lakes and volcanoes" Nicaragua is still figuring the tourism thing out -- which is precisely why it's so visit-worthy. It's Costa Rica, before every traveler in Latin America went. At least for now, the country is a bit less developed (and therefore less expensive) and incredibly beautiful. You'll find rushing waterfalls, towering moutains, and monkeys galore everywhere. For adventurists, there's everything from exploring volcanoes and horseback riding, hiking and surfing, swimming and climbing. Of course, there's nothing wrong with simply basking near a lake or soaking up some culture, either. And when you're feeling hungry? The country is also renowned for fresh-caught seafood and amazing beef, and the cheap street food is delicious and safe.
[Read more about Nicaragua here]
Africa Safari Destinations
This one might take many by surprise, but the African safari experience, if you know where to look, doesn't have to cost a fortune. And though Ebola fears clouded thoughts of travel in the region this past year, the epidemic has only hit a concentrated part of Western Africa. While the U.S. dollar continues to be strong into the new year, we recommend southern destinations like Namibia, Botswana, and Zimbabwe for an affordable bucket list adventure. The first is a particularly great choice if you don't mind classic camping -- an eight-day tour with accommodations and meals from Taste of Africa starts at $864 a person. As of late, there's also been a surge of more budget-friendly options in Botswana -- which has remained relatively uncrowded because of previously high visitor costs -- like the $1,953+ four- to six-night packages from African Albida Tourism that include meals and activities in both Botswana and Zimbabwe. For price comparison, a similar five-night experience in Kenya offered by Serena Hotels starts from $3,087 for three nights at two lodges and two nights at a luxury tented camp. Don't forget to factor in the cost of the flights, though. (For one example, until March 31, South African Airways is offering flights from JFK to Johannesburg starting from $999.) Good news if you choose to fly into Zimbabwe: According to CNN, the newly upgraded Victoria Falls International Airport will open in September after a $150 million expansion. One of its major projects is the addition of a runway big enough to accommodate wide-body aircraft like Airbus A340s and Boeing 747s and 777s, making the region a bit more accessible.
[Read more about going on a safari here]
Reno-Tahoe, NV
Is Reno-Tahoe America's next hipster city? With Tesla building a $5 billion gigafactory with Panasonic, and its new status as a drone testing site, the region's certainly poised for the kind of boom Seattle enjoyed back in the '80s. In Reno, accommodations are averaging less than $100 per night, making the city an extremely affordable base for exploring Tahoe's world-class ski resorts (there are 16 within a 45 minutes' drive). Even AAA 4-Diamond properties like the Peppermill -- whose hot water and heating is powered by a geothermal well -- often go for under $120 per night. In and around downtown, visitors have 300+ days of sunshine a year to enjoy all manners of outdoor fun, from fly fishing and rock climbing to mountain biking and paddle boarding. And don't forget to sniff out the Frank Sinatra and Rat Pack mobster sites, the Lake Tahoe Shakespeare Festival, and $10 gold and silver mine tours in nearby Virginia City for a good dose of culture.
[Read more about Lake Tahoe here]
Quito, Ecuador
The main attraction of Ecuador is usually the hard-to-reach and uber-pricey Galapagos Islands, but the capital of Quito is a budget-traveler's paradise. After a major makeover known as Plan Q -- which pumped a quarter billion dollars into the city over the past dozen years -- this UNESCO World Heritage Site is more appealing than ever. To start, it's easy to find an affordable place to rest your head, with a plethora of budget accommodations from hostels to cozy B&Bs to historic hotels. Just for one example: La Casa Sol, which has its own courtyard and onsite cafe in the bustling Mariscal Sucre neighborhood, starts at $39 a night for a private bed and bath. Street food means cheap eats, while cathedrals, plazas, and picturesque cobbled streets provide free or nearly free thrills. What's more, USA Today reports that JetBlue will offer one daily round-trip flight between Fort Lauderdale and Quito aboard the 150-seat Airbus A320  in the first quarter of 2016.
[Read more about Quito here]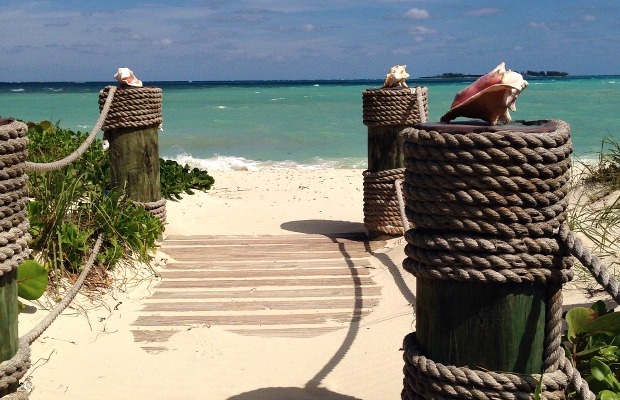 Nassau, The Bahamas
The Bahamas has always been an affordable getaway -- particularly from the East Coast of the U.S. where flights are plentiful, fast, and inexpensive. But all eyes are on Nassau, The Bahamas' most populous and urbanized area in 2015, and for one reason: the Baha Mar resort, set to open on March 27. A sprawling collection of hotels, casinos, and shops, the resort will add nearly 2,000 new hotel rooms to New Providence Island and give its pioneering competitor, the Atlantis Resort, a run for its money. While Atlantis caters primarily to families, the Baha Mar is touting itself as a playground for grownups. More competition in the Bahamas means better pricing for travelers -- and even more options for a sunny weekend getaway. We'll have to see if there's enough competition to spur affordable rates at the Baha Mar's more upscale hotel offerings -- namely, new Rosewood and SLS LUX hotels -- but for now, our fingers are crossed until midyear, when the resort is scheduled to open.
[Read more about Nassau here]
Fiji
If a South Pacific getaway has been lingering on your bucket list for some time, 2015 might be the year to finally cross it off. Thanks to some interesting new offerings on the Fijian islands, travel to the South Pacific is getting more practical and affordable. With direct flights on Fiji Airways from both Honolulu and Los Angeles for as little as $1100, travelers can avoid outrageous fares and complex layovers -- and once you arrive, the affordable offerings continue. If you're ready to rough it, there are $25 dorm beds available on the Mamanuca Islands, which are popular with backpackers. For those looking for more comfort, the upscale Outrigger chain, known for its Hawaii properties, has an outpost on Fiji with rooms for about $130 per night. Those prices feel a lot less intimidating than those you'd see on Tahiti or in the Cook Islands, making Fiji our pick for the quickest (about 11 hours from the West Coast), more accessible way to paradise.
[Read more about Fiji here]