Not being able to hop on a plane is hard for avid travelers like us. So how do you cope when you're cooped up in the house? From an adult coloring book to a family-friendly travel game, we've rounded up seven products to help you fight cabin fever. 
1. Roku Streaming Stick
Watch more than 500,000 of your favorite travel movies and television shows with this Roku Streaming Stick with voice remote. We've listed the best travel movies you can stream right now for inspiration. Buy it now. 
2. NordicTrack Commercial Studio Cycle
If there was ever a time to invest in a home bike, it's now. This NordicTrack Commercial Studio Cycle provides interactive personal training at home powered by iFit; it includes everything you need from the screen to the dumbbells. Plus, it comes with a one-year iFit membership with access to on-demand, interactive trainer-led global and studio workout programs (a $396 value). Buy it now. 
3. Incredible Coffee at Home
Can't get to your favorite coffee shop? Pretend you're in an Italian coffee bar with La Colombe coffees made with cold-pressed espresso and frothed milk. Buy them in a pack of 16 here. 
4. A Nintendo Switch Video Game System
You don't have to be a kid to enjoy video games. This full-game Nintendo Switch set includes the console, dock, two controllers with straps and a grip, HDMI cable, AC adapter, and a full game download code for Mario Kart 8 Deluxe. Buy it now. 
5. Passport to Culture Travel Game
Even if you can't travel the world, you can still learn about it. This game is great for the entire family, where you'll circle the globe learning about different cultures. Bonus: It can be used as a geography lesson, too. Buy it now. 
Read more: 15 Virtual Travel Experiences to Have from Your Sofa
6. A Golden Girls Adult Coloring Book
Make a cheesecake and sit down to zen out with an adult coloring book, which helps to quell anxiety and stress. This cheeky book has 100 images of our favorite ladies from Miami. Buy it now.
7. A Yoga Set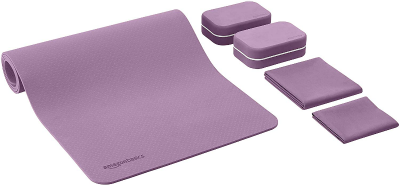 This six-piece yoga set is ideal for chilling out in the comfort of your own home. It includes a mat, a yoga belt, two blocks, and two fast-drying towels, plus a bonus carry bag. Buy it now. 
ShermansTravel uses affiliate links in this article to generate revenue. When you purchase an item after following one of these links, ShermansTravel may receive a commission. The items in this article were chosen independently by ShermansTravel's editorial team.